Inspiration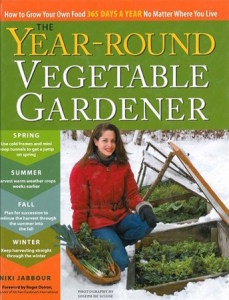 Niki Jabbour. The Year-Round Vegetable Gardener. Storey Publishing, 2011. This beautifully illustrated book outlines methods of extending the growing season through the use of hoop greenhouses, cold frames, and indoor growing stations. Jabbour offers helpful advice on which plants are best suited for different seasons, as well as more general gardening tips.
Dr. William Davis. Wheat Belly, Rodale, 2011. As a people we are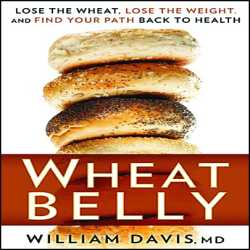 addicted to bread, but have little understanding of its effects on our bodies. The author argues that, since the 1960s, modern strains of wheat have been developed which have proven disastrous for the health and diet of people in Western nations. Dr. Davis outlines how the consumption of wheat products has led to a drastic rise in obesity, diabetes, heart disease and dementia. He describes the chemistry of the body and why wheat products are so destructive to its delicate PH balance.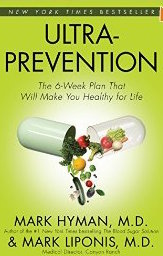 Dr. Mark Hyman and Dr. Mark Liponus. Ultra-Prevention: The Six Week Plan that Will Make You Healthy for Life. Atria Books, 2003. Two doctors, using their own experiences and health practices, outline a path to optimal health. They first explore how modern medicine has found itself in a bad place, treating the symptoms rather than the causes of illness. These modern treatments are largely ineffectual and lead to further disorders. Looking for fundamental causes, the authors explore the five forces of illness: malnutrition, impaired metabolism, inflammation, impaired detoxification, and oxidation stress. They then look at steps patients can take to remove harmful substances, repair damage caused by these substances and ways to revitalize and recharge their bodies.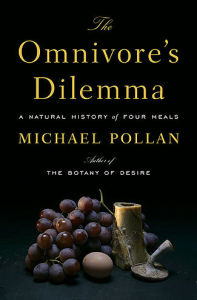 Michael Pollan. The Omnivore's Dilemma: A Natural History of Four Meals, Penguin, 2006. Consumers can now eat food flown in from all over the world at any season. But these new seemingly unlimited food choices have led to bad habits that the author describes as a "national eating disorder." In order to make sense of the new food culture, Pollan follows a number of foods from their origins in the field to our dinner table. This food chain includes three categories: industrial foods, organic foods and foods we forage for ourselves. This scathing indictment of the American way of eating tells us as much about ourselves as it does about food.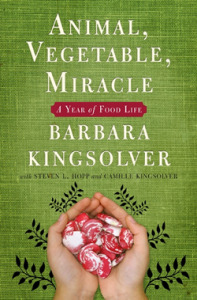 Barbara Kingsolver. Animal, Vegetable, Miracle, Harper Collins, 2007. (written with Steven L. Hopp and Camille Kingsolver). The well known novelist, her husband and teenage daugther describe the culture shock, unexpected trials and joyous discoveries of living one year on a small farm in Virginia. The family embark on a self-imposed challenge: to live for one year entirely on food either grown by themselves or grown locally in season by others in their community. Free excerpt available online published by Mother Jones http://www.motherjones.com/environment/2007/04/seeing-red-eating-locally-and-debunking-red-blue-divide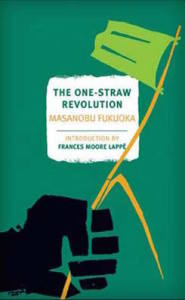 Masanobu Fukuoka. One Straw Revolution, 1975. Masanobu Fukuoka (1913-2008) was a visionary ecologist, farmer and teacher. His pursuit of a balanced life was carried out on a small scale, but with an originality and defiance of accepted wisdom that has inspired others around the world. This book is his manifesto for a new way of thinking about how we grow our food and what we eat. Fukuoka is now regarded as a pioneer of the permaculture movement. His vision of farming as a seeking of balance in a larger ecosystem offers a healthy alternative to the destructive practices that are currently employed.