On a recent visit to Boston, Kathleen, Jay and I did one tourist thing,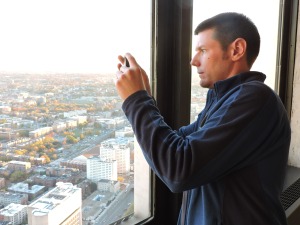 visiting Skywalk in the Prudential Building, for a sunset panorama of the city. The sun appeared as a fantastic molten ball, dwarfing all things human, making the skyscrapers and freeways look like abandoned toy sets. Even in a city with so many sights and distractions, the glowing sun stole the show.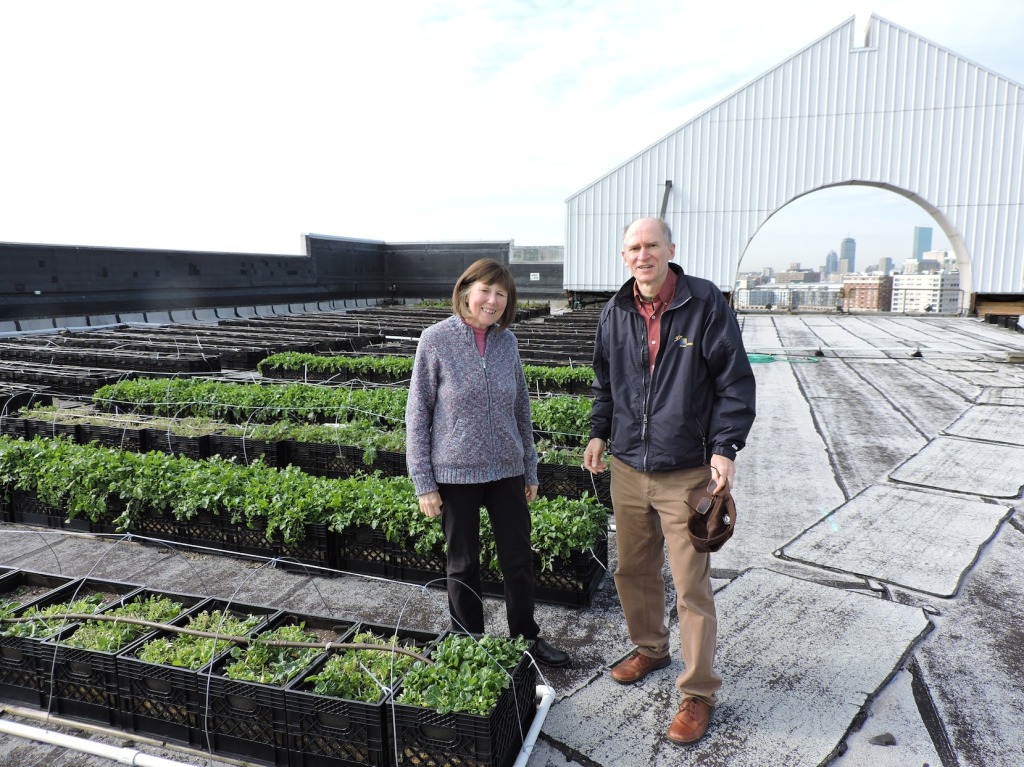 The next morning, the three of us found ourselves on the roof of the Boston Design Centre, guests of Higher Ground Farm, an urban farm taking advantage of otherwise unused space atop a sprawling 8-story building in the heart of the Seaport District. It was Higher Ground's last day of the season and a crew of volunteers were busy harvesting salad greens from many neat rows of identical raised beds. The greens are sold to local restaurants, as well as to shoppers in the spacious design centre below.

The rooftop farm was co-founded by friends Courtney Hennessey and John Stoddard. The two share an interest in sustainable environments and locally grown organic food.  Courtney explained to me the difference between urban farms and community gardens. The farms are for profit, with all produce sold to the public; while the gardens support individuals growing small quantities of food for their own use.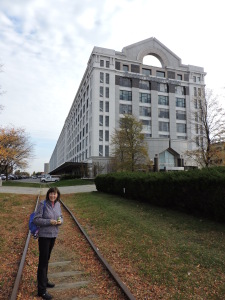 Farming on top of a large city building has its challenges. Birds use mulch material for nests; what's left tends to blow away in the high winds. Luckily a nearby hotel has beehives on its roof. A construction crane was needed to lift the soil to the roof. There are advantages to the roof as well: lots of sun and rain and the heat from the building warms the soil and extends the growing season. The farm supplies fresh produce for city dwellers, eliminating carbon costs of shipping food.
The green roof is an eco-friendly oasis that turns an unused space into a healthy and productive resource. Thanks Courtney and John for sharing your experience.